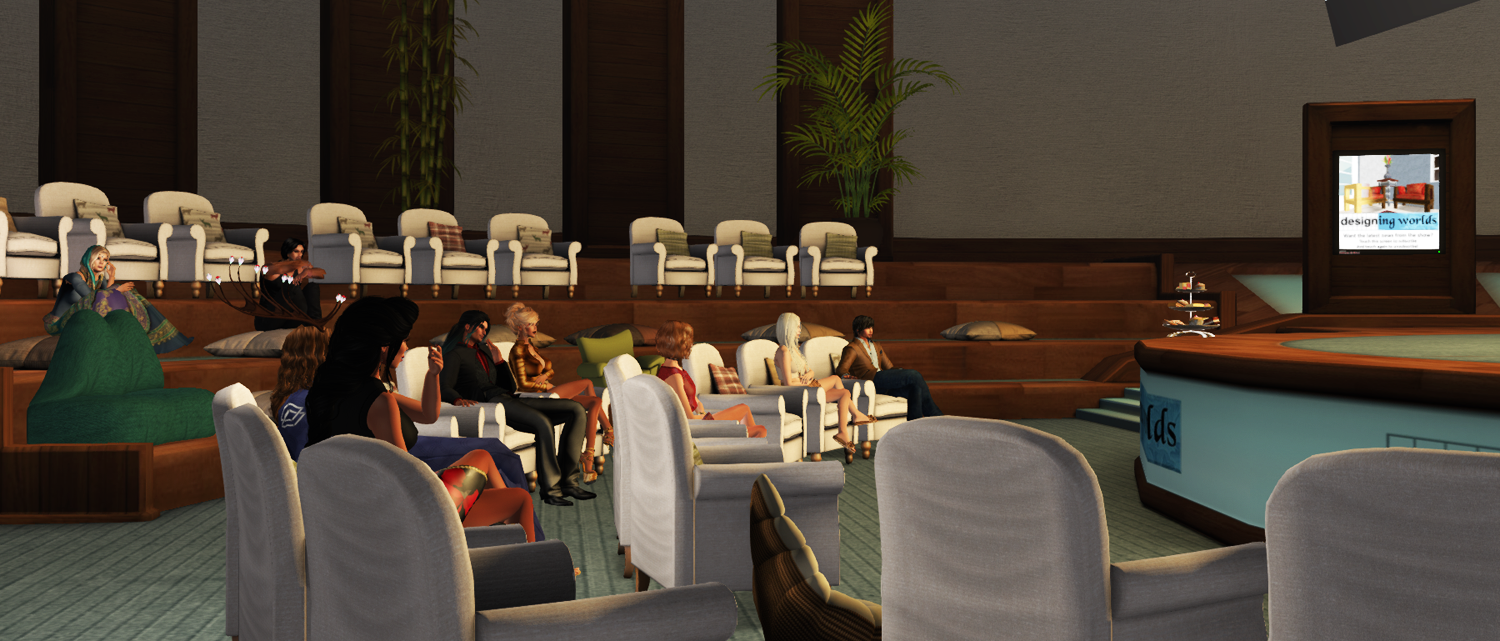 Designing Worlds 379 – The Making of 'Arrivals & Departures' is now live on Vimeo.
"… it really moved me tremendously. It just immediately struck a chord, and brought me to tears frankly. And I think that's a reaction that quite a few people have to the story, whatever way they actually hear it." ~ CEH Partner Richard Elen (Elrik Merlin) on his initial reaction to the short story "Arrivals & Departures"
Saffia Widdershins and guest co-host Corwyn Allen talk to the film-makers about how the production came about and how it was made, in the special theatre created by Honey Heart for the premiere; and talk to Marcus Inkpen of in-world creators The Looking Glass who produced the build, Erstwhile Station, in which the story is set.
The episode includes the complete film, and a slideshow of production shots and images from the July premiere, taken by Wildstar Beaumont.